PSNews – Thousands of locals and visitors took part in an "Earth Day" event titled "For an ocean without plastics", which was held on April 22 in Son Tra District, Da Nang.
The event, co-organized by the Center for Environmental and Community Research (CECR) and the Son Tra District People's Committee, aimed to raise public awareness of the importance of waste classification in an effort to reduce the volume of wastes dumped on land and into the sea. This event was in response to this year's Earth Day's slogan "End Plastic Pollution".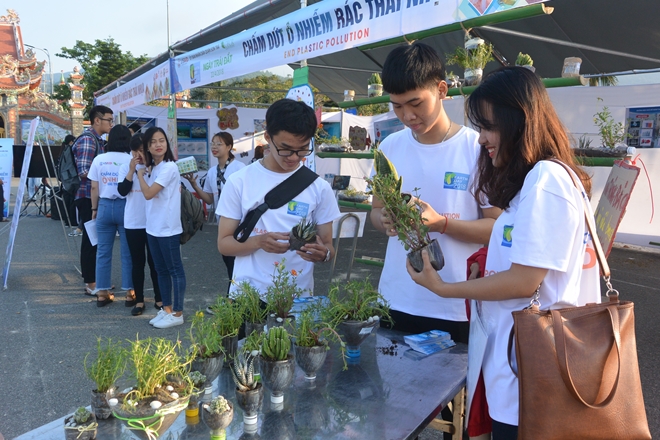 Da Nang Earth Day event draws thousands of people.
This was the first time the program had been held in Da Nang city. The event included many meaningful activities such as: cleaning the beach and classifying organic waste; exchanging wastes collected for recycled plastic products; and showcasing pictures of environmental protection activities.
On the first day of the campaign, visitors and locals collected tons of wastes, contributing to cleaning the environment of sea in general and Son Tra peninsula in particular.
Da Nang, a tourism hub of the country, depends heavily on the quality of natural resources, especially marine ones. Now it is the city's peak tourism season with many attractive national and international-scale festivals, so the environment will be exponentially under pressure.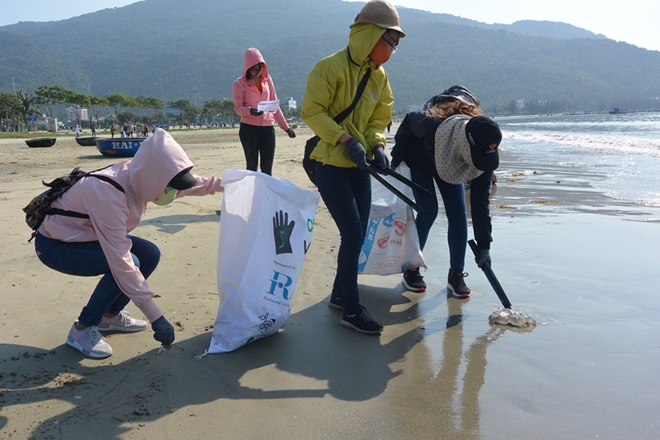 This event was in response to this year's Earth Day's slogan "End Plastic Pollution".
Therefore, this event was considered as a practical activity, which helped spread a sense of environmental protection for sustainable development of the city across the society, contributing to fulfilling the city's goal of becoming a "Green and Smart City" as well as to achieving an important objective of the 2030 Solid Waste Management Strategy in 2030  with a vision to 2050.
Earth Day is celebrated annually on April 22. Various events are held around the world to show support for environment protection. First celebrated in 1970, Earth Day events are now coordinated globally by the Earth Day Network and celebrated in more than 175 countries. In 2009, the United Nations General Assembly declared April 22 as International Mother Earth Day.
By Phung Nguyen