Vietnam responds to Earth Day 2018
Vietnam responds to Earth Day 2018
(VOVWORLD) –  A wide range of activities in response to Earth Day 2018 took place in Da Nang city on Sunday.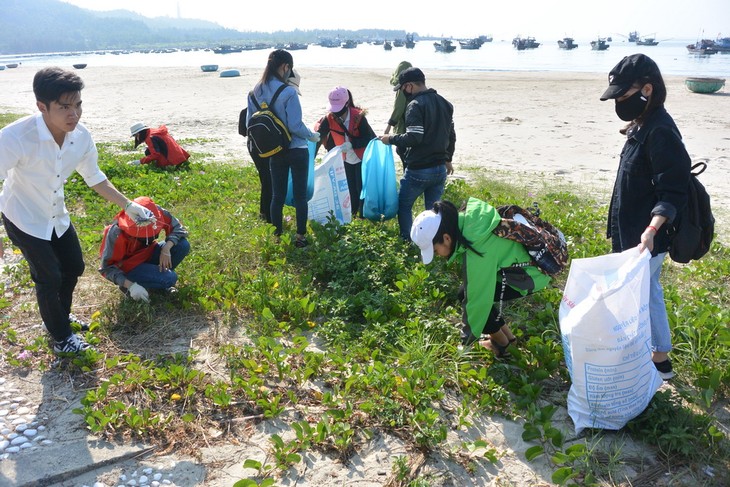 Vietnam responds to Earth Day 2018 
This year, the event aims to mobilize the public to reduce the use of nylon bags, protect the marine environment, and reduce and recycle wastes. Nguyen Ngoc Ly, Director of the Community and Environment Research Center, said this is the 7th year that the center organized activities to mark Earth Day: "We want to mobilize the community to collect and sort out wastes at home so that organic waste will be recycled into organic fertilizer and wastes at dumps will be reduced. Our activities also aim at reducing plastic wastes in the environment and protecting the marine environment."
A seminar on sustainable energy solutions for the community was held in Hanoi on Saturday to mark Earth Day 2018. At the seminar, organized by the USAID, Live and Learn Center, and L'Espace, participants discussed wind power generating models, stoves for rural and mountain areas, and the use of solar energy in the community.